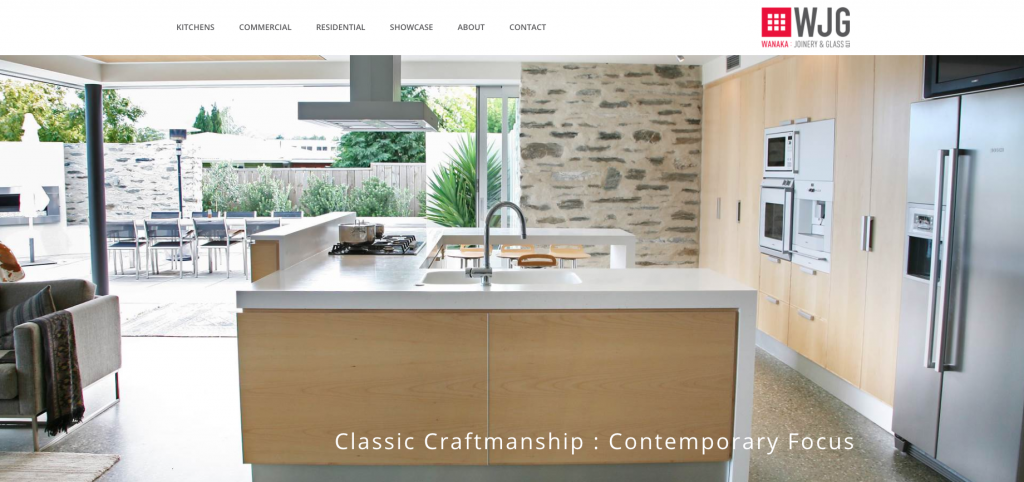 Wanaka Joinery and Glass were looking to update their website and refresh the imagery and style. So together with Amy Ballantyne from Weka Web and Leigh Cooper from Hatch'd Brand and Design, we got down to business.
The new site is designed by Leigh to show the professionalism, quality workmanship and the joinery teams' attention to detail. The large images showcase the stunning design and craftsmanship of Wanaka Joinery and Glass. The clean lines and white space add sophistication and the occasional use of the WJG red carries the brand throughout the site and supports intuitive navigation.
Working with Tania and the team from Wanaka Joinery and Glass is simple and fun.We love that they understand brand and are always looking for the highest quality representation of their workmanship in their marketing. At Jolt we help them with their social media, advertising and all marketing decisions. Tip of the hat to this incredible Wanaka business.
Check out the finished product here: www.wanakajoinery.co.nz